Popular Bible Verses for Inspirational Thought
Popular Bible Verses are Inspirational Bible Scriptures and Biblical Quotes to Inspire your Spiritual Life.






Inspirational Bible scriptures can Motivate us to understand that God is able to supply our needs.
Psalm 24:1 (NKJV)
1 The earth is the LORD's, and all its fullness, The world and those who dwell therein.
---
Also, these Inspirational Quotes will encourage you in Christ.
Psalm 27:14 (NKJV)
14 Wait on the LORD; Be of good courage, And He shall strengthen your heart; Wait, I say, on the LORD!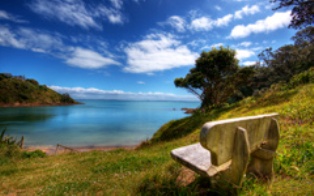 Be Inspired by these Popular Bible Verses.
Psalm 18:1-3
1 I will love You, O LORD, my strength.
2 The LORD is my rock and my fortress and my deliverer; My God, my strength, in whom I will trust; My shield and the horn of my salvation, my stronghold.
3 I will call upon the LORD, who is worthy to be praised; So shall I be saved from my enemies.
---
Genesis 2:23-24
23 And Adam said: "This is now bone of my bones And flesh of my flesh; She shall be called Woman, Because she was taken out of Man."
24 Therefore a man shall leave his father and mother and be joined to his wife, and they shall become one flesh.
---
This Popular Bible Verses about an inspirational woman in the bible shows the courage that we must have in the positions and places that God places us as we do his will.
Esther 4:13-16
13 And Mordecai told them to answer Esther: "Do not think in your heart that you will escape in the king's palace any more than all the other Jews.
14 For if you remain completely silent at this time, relief and deliverance will arise for the Jews from another place, but you and your father's house will perish. Yet who knows whether you have come to the kingdom for such a time as this?"
15 Then Esther told them to reply to Mordecai:
16 "Go, gather all the Jews who are present in Shushan, and fast for me; neither eat nor drink for three days, night or day. My maids and I will fast likewise. And so I will go to the king, which is against the law; and if I perish, I perish!"
---


Genesis 12:2-3
2 I will make you a great nation; I will bless you And make your name great; And you shall be a blessing.
3 I will bless those who bless you, And I will curse him who curses you; And in you all the families of the earth shall be blessed."
---
Popular Bible Verses Continued
Psalm 48:1-2
1 Great is the LORD, and greatly to be praised In the city of our God, In His holy mountain.
2 Beautiful in elevation, The joy of the whole earth, Is Mount Zion on the sides of the north, The city of the great King.
Matthew 5:38-41
38 "You have heard that it was said, 'An eye for an eye and a tooth for a tooth.'
39 But I tell you not to resist an evil person. But whoever slaps you on your right cheek, turn the other to him also.
40 If anyone wants to sue you and take away your tunic, let him have your cloak also.
41 And whoever compels you to go one mile, go with him two.
---
Matthew 5:43-44
43 "You have heard that it was said, 'You shall love your neighbor and hate your enemy.'
44 But I say to you, love your enemies, bless those who curse you, do good to those who hate you, and pray for those who spitefully use you and persecute you,
Psalm 53:1
1 The fool has said in his heart, "There is no God." They are corrupt, and have done abominable iniquity; There is none who does good.
---
Return to the Top of Popular Bible Verses

Inspirational Bible Quotes