The Definition of Love answered from the Bible
The Best Definition of Love is from the Bible.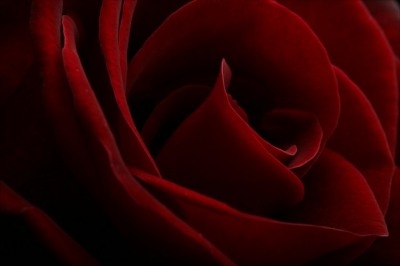 These words of love, has defined love, as well as explained God's love for us and how to love God and others.
Most definitions of Love, tell you what you feel or want when you have the emotion of love.
This kind of love primarily satisfies self.
---
This Web Definition of Love states that love is:
-a strong positive emotion of regard and affection
-any object of warm affection or devotion
-have a great affection or liking for
-beloved: a beloved person; used as terms of endearment
-to get pleasure from
---

The Definition of Love in the Bible tells you what love is not. What you should not feel in order to love, as well as explains, the emotions that agree with love.
This kind of love sacrifices self and pleases God.
---
Bible Love Verses from 1 Corinthians 13:4-7
Love suffers long and is kind; love does not envy; love does not parade itself, is not puffed up;
does not behave rudely, does not seek its own, is not provoked, thinks no evil;
does not rejoice in iniquity, but rejoices in the truth;
bears all things, believes all things, hopes all things, endures all things.
---

Why is the biblical definition of love important for Christains?
Because we are unable to love God or others if we are only loving to please ourselves.
How to love God?
This Bible Verse on Loving God explains.
Matthew 22:37
Jesus said unto him, Thou shalt love the Lord thy God with all thy heart, and with all thy soul, and with all thy mind.
And why is it important is it to love others ?
This Love Bible Verse tells how we are to love others.
1 John 4:20(NIV)
If anyone says, "I love God," yet hates his brother, he is a liar. For anyone who does not love his brother, whom he has seen, cannot love God, whom he has not seen.
More Bible Love Verses.
1 John 4:6-8
Beloved, let us love one another, for love is of God; and everyone who loves is born of God and knows God.
He who does not love does not know God, for God is love.
---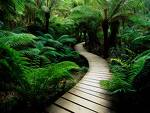 1 Corinthians 13:1-3
Though I speak with the tongues of men and of angels, but have not love, I have become sounding brass or a clanging cymbal.
And though I have the gift of prophecy, and understand all mysteries and all knowledge, and though I have all faith, so that I could remove mountains, but have not love, I am nothing.
And though I bestow all my goods to feed the poor, and though I give my body to be burned, but have not love, it profits me nothing.
The Definition of Love
Bible Love Verses 1 Corinthians 13:8-13
Love never fails. But whether there are prophecies, they will fail; whether there are tongues, they will cease; whether there is knowledge, it will vanish away.
For we know in part and we prophesy in part.
But when that which is perfect has come, then that which is in part will be done away.
When I was a child, I spoke as a child, I understood as a child, I thought as a child; but when I became a man, I put away childish things.
For now we see in a mirror, dimly, but then face to face. Now I know in part, but then I shall know just as I also am known.
And now abide faith , hope, love, these three; but the greatest of these is love.
---
Romans 13:9-11
For the commandments, "You shall not commit adultery," "You shall not murder," "You shall not steal," "You shall not bear false witness," "You shall not covet," and if there is any other commandment, are all summed up in this saying, namely, "You shall love your neighbor as yourself."
Love does no harm to a neighbor; therefore love is the fulfillment of the law.
More Bible Verses on Love
Verses of Love for each Other

Our Love to God

God's Love to Us


---
Move from Definition of Love and Return to Bible Verses To Inspire



---
All Love Bible Verses on this page are from NKJV unless stated otherwise.