Favorite Bible Verses to Inspire Your Joy In the Lord.
Favorite Bible Verses have great bible verses for daily inspirational thoughts and encourgement in scripture. Some are popular bible verses that you may have learned for your daily inspiration.


Some of our Favorite Bible Verses are about God's faithfulness to his children.
Deuteronomy 32:3-4
I will proclaim the name of the LORD. Oh, praise the greatness of our God!
He is the Rock, his works are perfect, and all his ways are just. A faithful God who does no wrong, upright and just is he.
---
Other Favorite Bible Verses explain the importance of Love in our christian life.
1 Corinthians 13:4-7
Love suffers long and is kind; love does not envy; love does not parade itself, is not puffed up;
does not behave rudely, does not seek its own, is not provoked, thinks no evil;
does not rejoice in iniquity, but rejoices in the truth;
bears all things, believes all things, hopes all things, endures all things.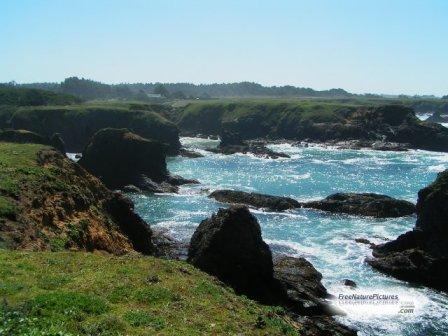 Enjoy these Well Known Bible Verses.


1 Chronicles 16:31
31 Let the heavens rejoice, let the earth be glad; let them say among the nations, "The LORD reigns!"
Psalm 5:11
11 But let all who take refuge in you be glad; let them ever sing for joy. Spread your protection over them, that those who love your name may rejoice in you.
Psalm 9:2
2 I will be glad and rejoice in you; I will sing praise to your name, O Most High.
---
Psalm 16:8-9
8 I have set the LORD always before me. Because he is at my right hand, I will not be shaken.
9 Therefore my heart is glad and my tongue rejoices; my body also will rest secure,
Psalm 31:7
7 I will be glad and rejoice in your love, for you saw my affliction and knew the anguish of my soul.
Psalm 40:16
16 But may all who seek you rejoice and be glad in you; may those who love your salvation always say, "The LORD be exalted!"
Psalm 68:3
3 But may the righteous be glad and rejoice before God; may they be happy and joyful.
---
Psalm 69:32
32 The poor will see and be glad— you who seek God, may your hearts live!
Psalm 90:14
14 Satisfy us in the morning with your unfailing love, that we may sing for joy and be glad all our days.
Psalm 92:4
4 For you make me glad by your deeds, O LORD; I sing for joy at the works of your hands.
Psalm 96:11
11 Let the heavens rejoice, let the earth be glad; let the sea resound, and all that is in it;
---
Psalm 100:2
2 Worship the LORD with gladness; come before him with joyful songs
Psalm 118:24
24 This is the day the LORD has made; let us rejoice and be glad in it.
Ecclesiastes 5:20
20 He seldom reflects on the days of his life, because God keeps him occupied with gladness of heart.
Ecclesiastes 8:15
15 So I commend the enjoyment of life, because nothing is better for a man under the sun than to eat and drink and be glad. Then joy will accompany him in his work all the days of the life God has given him under the sun.
Ecclesiastes 9:7
7 Go, eat your food with gladness, and drink your wine with a joyful heart, for it is now that God favors what you do.
Continue for more Popular bible Verses



Return to the Top of Favorite Bible Verses

Move from Favorite Bible Verses and Move to Bible Verses to Inspire