If the Bible is your inspiration, these Encouraging Bible Verses are for you.
Let Encouraging Bible Verses provide encouraging words of comfort to inspire your faith with examples of Faith in the Bible.


Jesus understood that we will have times when we would face discouragment and worry with daily things in our life.
This encouraging scripture lets us know with out a doubt that God is aware of our needs and he will take care of us.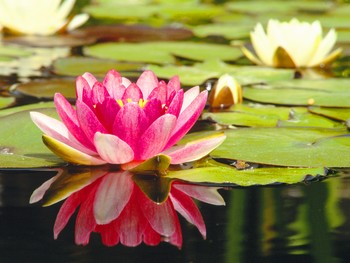 Matthew 6:25-34 (NKJV Bible Verse)
Jesus tells us Do Not Worry "Therefore I say to you, do not worry about your life, what you will eat or what you will drink; nor about your body, what you will put on. Is not life more than food and the body more than clothing?
Look at the birds of the air, for they neither sow nor reap nor gather into barns; yet your heavenly Father feeds them. Are you not of more value than they?
Which of you by worrying can add one cubit to his stature?
"So why do you worry about clothing? Consider the lilies of the field, how they grow: they neither toil nor spin;
and yet I say to you that even Solomon in all his glory was not arrayed like one of these.
---
Now if God so clothes the grass of the field, which today is, and tomorrow is thrown into the oven, will He not much more clothe you, O you of little faith? "Therefore do not worry, saying, 'What shall we eat?' or 'What shall we drink?' or 'What shall we wear?'
For after all these things the Gentiles seek. For your heavenly Father knows that you need all these things.
But seek first the kingdom of God and His righteousness, and all these things shall be added to you.
---
God has provided many Biblical Blessings for our uplifting and renewal if we follow his commands.
Be strong in the Lord and enjoy these encouraging bible verses.
Romans 1: 11-12
I long to see you so that I may impart to you some spiritual gift to make you strong— that is, that you and I may be mutually encouraged by each other's faith.
2 Corinthians 1:2-4
Grace and peace to you from God our Father and the Lord Jesus Christ.
Praise be to the God and Father of our Lord Jesus Christ, the Father of compassion and the God of all comfort,
who comforts us in all our troubles, so that we can comfort those in any trouble with the comfort we ourselves have received from God.
2 Corinthians 1:5
For just as the sufferings of Christ flow over into our lives, so also through Christ our comfort overflows.

Romans 12:7-9
If it is serving, let him serve; if it is teaching, let him teach; if it is encouraging, let him encourage; if it is contributing to the needs of others, let him give generously; if it is leadership, let him govern diligently; if it is showing mercy,let him do it cheerfully.
_________________________________________________
Romans 15:4
For everything that was written in the past was written to teach us, so that through endurance and the encouragement of the Scriptures we might have hope.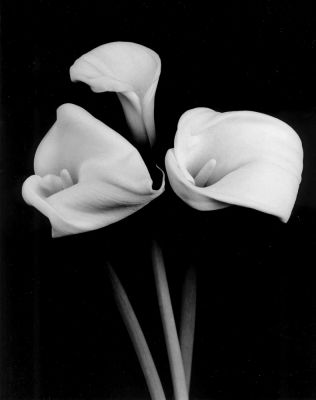 More Inspirational Bible Verses for your spiritual uplifting.
Matthew 5:4
Blessed are those who mourn, for they will be comforted.
John 14: 1-3
"Do not let your hearts be troubled. Trust in God; trust also in me.
In my Father's house are many rooms; if it were not so, I would have told you. I am going there to prepare a place for you.
And if I go and prepare a place for you, I will come back and take you to be with me that you also may be where I am
Bible scriptures encourages us to live in friendship and peace with others.
Romans 15:5
May the God who gives endurance and encouragement give you a spirit of unity among yourselves as you follow Christ Jesus,
_______________________________________
Philippians 2:1-3
If you have any encouragement from being united with Christ, if any comfort from his love, if any fellowship with the Spirit, if any tenderness and compassion,then make my joy complete by being like-minded, having the same love, being one in spirit and purpose.
Do nothing out of selfish ambition or vain conceit, but in humility consider others better than yourselves.
1 Thessalonians 5:11
Therefore encourage one another and build each other up, just as in fact you are doing.
__________________________________________
1 Thessalonians 5:14
And we urge you, brothers, warn those who are idle, encourage the timid, help the weak, be patient with everyone.
2 Thessalonians 2:15-17
So then, brothers, stand firm and hold to the teachings we passed on to you, whether by word of mouth or by letter.
May our Lord Jesus Christ himself and God our Father, who loved us and by his grace gave us eternal encouragement and good hope, encourage your hearts and strengthen you in every good deed and word.
---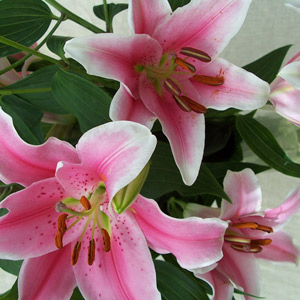 More Encouraging Bible Verses
Psalm 71:20-22
Though you have made me see troubles, many and bitter, you will restore my life again; from the depths of the earth you will again bring me up.
You will increase my honor and comfort me once again.
Psalm 119:76
May your unfailing
love be my comfort, according to your promise to your servant.
_____________________________________________
Encouraging Bible Verse
Isaiah 49:13
Shout for joy, O heavens; rejoice, O earth; burst into song, O mountains! For the LORD comforts his people and will have compassion on his afflicted ones.
---
Receive more encouragement from Inspiring Poems


---
Bible Verses about Faith

Back to Top of Encouraging Bible Verses
Move from Encouraging Bible Verses and Return to Bible Verses to Inspire