Uplifting Bible Verses of Joy
Uplifting Bible Verses of Joy are for our inspiration during times of great personal hardship as well as in times of rejoicing.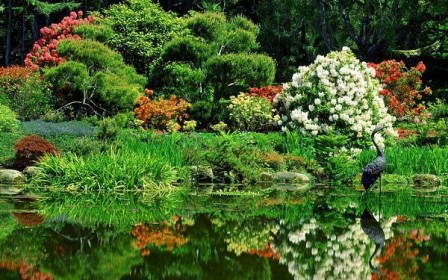 A biblical example of Joy during personal troubles is Job.
Job was a man who loved God and was righteous in serving God. Inspite of his good life he lost all of his children and his possesions. This is an uplifting bible verse for men or women who need to be encouraged to worship during times of pain and hardship.
Job 1:21
Naked I came from my mothers's womb and naked I will depart The Lord gave and the Lord has taken away may the name of the Lord be parised.
Job 6:10
Then I would still have this consolation— my joy in unrelenting pain— that I had not denied the words of the Holy One.
_______________________________________
Job 8:21
He will yet fill your mouth with laughter and your lips with shouts of joy.
Job offers a great example of enduring our troubles with joy. He was rewarded with many blessing because of his preserverence.
Job 42: 10 - 12
After Job had prayed for his friends, the Lord made him prosperous again and gave him twice as much as he had before.
All his brothers and sisters and everyone who had known him before came and ate with him in his house.
They comforted and consoled him over all the trouble the Lord had brought upon him, and each one gave him a piece of silver and a gold ring.
The Lord blessed the latter part of Job's life more than the first.
---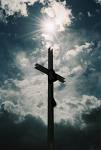 Bible Verses about Faith will uplift you during times of trouble.
Psalm 30:11
You turned my wailing into dancing; you removed my sackcloth and clothed me with joy,
Luke 6:22-23
Blessed are you when men hate you, when they exclude you and insult you and reject your name as evil, because of the Son of Man. Rejoice in that day and leap for joy, because great is your reward in heaven. For that is how their fathers treated the prophets.
---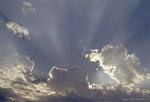 Favorite Bible Verses John 15:10-12
If you obey my commands, you will remain in my love, just as I have obeyed my Father's commands and remain in his love. I have told you this so that my joy may be in you and that your joy may be complete. My command is this: Love each other as I have loved you.
Psalm 33:1
Sing joyfully to the LORD, you righteous; it is fitting for the upright to praise him



---

Favorite Bible Verses of joy during times of happiness
Psalm 20:5
We will shout for joy when you are victorious and will lift up our banners in the name of our God. May the LORD grant all your requests.
Psalm 28:7
The LORD is my strength and my shield; my heart trusts in him, and I am helped. My heart leaps for joy and I will give thanks to him in song.
---

Christian Devotionals We can receive inspiration from nature, our family and many other things. So why should we choose bible scriptures as the source for our christian devotionals and inspiration?
Romans 15:4 (NIV)
For everything that was written in the past was written to teach us, so that through endurance and the encouragement of the Scriptures we might have hope.


---
Popular Bible Verses of Joy
Psalm 5:11
But let all who take refuge in you be glad; let them ever sing for joy. Spread your protection over them, that those who love your name may rejoice in you.
Psalm 19:8
The precepts of the LORD are right, giving joy to the heart. The commands of the LORD are radiant, giving light to the eyes.
More Inspirational Bible Verses.



Forgiveness Bible Verses

Strength Bible Verses

Happiness Bible Verses

Friendship Bible Verses


Move from Uplifting Bible Verses to Inspirational Bible Verses