The Definition of Prosperity
The Definition of Prosperity is most commonly accepted as being prosperous in finances, successful in wealth. How should we define prosperity? What does it take to become prosperous?



To define prosperity only through monetary wealth is misleading and slights the full abundance that we can obtain in life.
Matthew 16:26
For what profit is it to a man if he gains the whole world, and loses his own soul? Or what will a man give in exchange for his soul?
John 10:10
The thief does not come except to steal, and to kill, and to destroy. I have come that they may have life, and that they may have it more abundantly.
Job 36:11
If they obey and serve him, they will spend the rest of their days in prosperity and their years in contentment.


---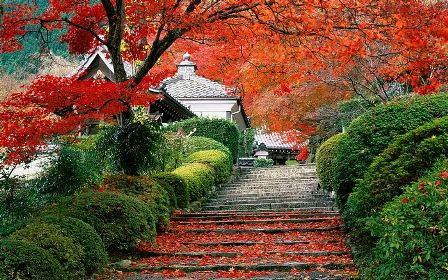 Definition of Prosperity
Should we as Christian expect to be financial prosperous?
For I know the plans I have for you," declares the LORD, "plans to prosper you and not to harm you, plans to give you hope and a future.
1 Samuel 26:23
The LORD rewards every man for his righteousness and faithfulness.
Hebrews 11:6
And without faith it is impossible to please God, because anyone who comes to him must believe that he exists and that he rewards those who earnestly seek him.
Matthew 7:11
If you, then, though you are evil, know how to give good gifts to your children, how much more will your Father in heaven give good gifts to those who ask him!


---
Definition of Prosperity
We are commanded to love God and not to love money.
Hebrews 13:5
Keep your lives free from the love of money and be content with what you have, because God has said, Never will I leave you; Never will I forsake you.
As Christians we should evaluate why we desire to be prosperous. Wealth could allow us to bless others that are in need. Money will allow us to help those in bigger need than we are. Wealth, if used properly would free up our time so that we could minister to others.
1 John 3:21
Dear friends, if our hearts do not condemn us, we have confidence before GOD and receive from him anything we ask, because we obey his commands and do what pleases him.
3 John 1:2
Beloved, I pray that you may prosper in all things and be in health, just as your soul prospers
Luke 6:38
Give, and it will be given to you: good measure, pressed down, shaken together, and running over will be put into your bosom. For with the same measure that you use, it will be measured back to you."
Luke 18:29-30
29 So He said to them, "Assuredly, I say to you, there is no one who has left house or parents or brothers or wife or children, for the sake of the kingdom of God,
30 who shall not receive many times more in this present time, and in the age to come eternal life."
Luke 12:22
22 Then He said to His disciples, "Therefore I say to you, do not worry about your life, what you will eat; nor about the body, what you will put on.
23 Life is more than food, and the body is more than clothing.
24 Consider the ravens, for they neither sow nor reap, which have neither storehouse nor barn; and God feeds them. Of how much more value are you than the birds?
25 And which of you by worrying can add one cubit to his stature?
26 If you then are not able to do the least, why are you anxious for the rest?
27 Consider the lilies, how they grow: they neither toil nor spin; and yet I say to you, even Solomon in all his glory was not arrayed like one of these.
28 If then God so clothes the grass, which today is in the field and tomorrow is thrown into the oven, how much more will He clothe you, O you of little faith?
29 "And do not seek what you should eat or what you should drink, nor have an anxious mind.
30 For all these things the nations of the world seek after, and your Father knows that you need these things.
31 But seek the kingdom of God, and all these things shall be added to you.
32 "Do not fear, little flock, for it is your Father's good pleasure to give you the kingdom.
33 Sell what you have and give alms; provide yourselves money bags which do not grow old, a treasure in the heavens that does not fail, where no thief approaches nor moth destroys.
34 For where your treasure is, there your heart will be also.