Inspirational Bible Quotes: Inspirational Words for Inspirational Thought
Inspirational bible quotes will bring Christian inspiration to enrich you life with the best Online Bible Verses ,Inspirational Quotes and Inspirational Messages from the Bible.


---
Inspirational bible quotes contain Motivational Bible Verses to encourage you to continue strong in the Lord.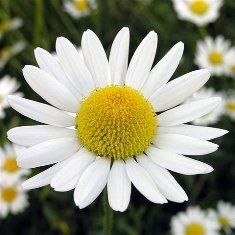 Psalm 27:1 (NKJV)
1 The LORD is my light and my salvation; Whom shall I fear? The LORD is the strength of my life; Of whom shall I be afraid? Be Inspired by these Inspirational Bible Quotes
Psalm 8:1(NKJV)
1 O LORD, our Lord, How excellent is Your name in all the earth, Who have set Your glory above the heavens! Job 1:20-22(NKJV)
20 Then Job arose, tore his robe, and shaved his head; and he fell to the ground and worshiped.
21 And he said: " Naked I came from my mother's womb, And naked shall I return there. The LORD gave, and the LORD has taken away; Blessed be the name of the LORD."
22 In all this Job did not sin nor charge God with wrong.
---
Inspirational Bible Quotes Continued
Job 2:10(NKJV)
10 But he said to her, "You speak as one of the foolish women speaks. Shall we indeed accept good from God, and shall we not accept adversity?" In all this Job did not sin with his lips.
Job 5:17-18(NKJV)
17 " Behold, happy is the man whom God corrects; Therefore do not despise the chastening of the Almighty.
18 For He bruises, but He binds up; He wounds, but His hands make whole.
---
Enjoy this Famous Bible Quote Psalm 1:1-3(NKJV)
1 Blessed is the man Who walks not in the counsel of the ungodly, Nor stands in the path of sinners, Nor sits in the seat of the scornful;
2 But his delight is in the law of the LORD, And in His law he meditates day and night.
3 He shall be like a tree Planted by the rivers of water, That brings forth its fruit in its season, Whose leaf also shall not wither; And whatever he does shall prosper.
---
Psalm 3:5(NKJV)
5 I lay down and slept; I awoke, for the LORD sustained me.
Psalm 4:8(NKJV)
8 I will both lie down in peace, and sleep; For You alone, O LORD, make me dwell in safety.
---
More Inspirational Bible Quotes
Psalm 5:11-12(NKJV)
11 But let all those rejoice who put their trust in You; Let them ever shout for joy, because You defend them; Let those also who love Your name Be joyful in You.
12 For You, O LORD, will bless the righteous; With favor You will surround him as with a shield.
---
Job 42: 1-3(NKJV)
1 Then Job answered the LORD and said:
2 "I know that You can do everything, And that no purpose of Yours can be withheld from You.
3 You asked, 'Who is this who hides counsel without knowledge?' Therefore I have uttered what I did not understand, Things too wonderful for me, which I did not know
---
Psalm 8:3-9(NKJV)
3 When I consider Your heavens, the work of Your fingers, The moon and the stars, which You have ordained,
4 What is man that You are mindful of him, And the son of man that You visit him?
5 For You have made him a little lower than the angels, And You have crowned him with glory and honor.
6 You have made him to have dominion over the works of Your hands; You have put all things under his feet,
7 All sheep and oxen— Even the beasts of the field,
8 The birds of the air, And the fish of the sea That pass through the paths of the seas.
9 O LORD, our Lord, How excellent is Your name in all the earth!

Continue for more Biblical Quotes.



Return to Top of Inspirational Bible Quotes

Move from Inspirational Bible Quotes to Bible Verses to Inspire