Motivational Bible Verses to Reaffirm your Faith
Motivational Bible Verses contain Inspirational Bible Passages to remind you of God's Love and Blessings Rest in the Lord and remember that God knows his plans for you.



---
---
Psalm 37:7
7 Rest in the LORD, and wait patiently for Him; Do not fret because of him who prospers in his way, Because of the man who brings wicked schemes to pass.
Psalm 42:8
8 The LORD will command His lovingkindness in the daytime, And in the night His song shall be with me— A prayer to the God of my life.
---
Psalm 66:1-2
1 Make a joyful shout to God, all the earth!
2 Sing out the honor of His name; Make His praise glorious.
Psalm 66:8-9
8 Oh, bless our God, you peoples! And make the voice of His praise to be heard,
9 Who keeps our soul among the living, And does not allow our feet to be moved.
---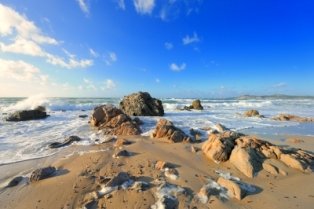 Psalm 53:2
2 God looks down from heaven upon the children of men, To see if there are any who understand, who seek God.
Psalm 66:19-20
19 But certainly God has heard me; He has attended to the voice of my prayer. 20 Blessed be God, Who has not turned away my prayer, Nor His mercy from me!
---
More Motivational Bible Verses
Psalm 55:22
22 Cast your burden on the LORD, And He shall sustain you; He shall never permit the righteous to be moved.
Psalm 67:1
1 God be merciful to us and bless us, And cause His face to shine upon us, Selah
---
Psalm 68:4-5
4 Sing to God, sing praises to His name; Extol Him who rides on the clouds, By His name YAH, And rejoice before Him.
5 A father of the fatherless, a defender of widows, Is God in His holy habitation.
Psalm 57:9-11
9 I will praise You, O Lord, among the peoples; I will sing to You among the nations.
10 For Your mercy reaches unto the heavens, And Your truth unto the clouds. 11 Be exalted, O God, above the heavens; Let Your glory be above all the earth.
---
Psalm 68:19
19 Blessed be the Lord, Who daily loads us with benefits, The God of our salvation! Selah
Psalm 62:1-2
1 Truly my soul silently waits for God; From Him comes my salvation.
2 He only is my rock and my salvation; He is my defense; I shall not be greatly moved.
---
Psalm 71:6
6 By You I have been upheld from birth; You are He who took me out of my mother's womb. My praise shall be continually of You.
Psalm 62:5-8
5 My soul, wait silently for God alone, For my expectation is from Him.
6 He only is my rock and my salvation; He is my defense; I shall not be moved.
7 In God is my salvation and my glory; The rock of my strength, And my refuge, is in God.
8 Trust in Him at all times, you people; Pour out your heart before Him; God is a refuge for us. Selah

Continue for more Inspirational Bible Verses
---
Return to the Top of Motivational Bible Verses


Move From Motivational Bible Verses and go to Inspiring Bible Verses