Be inspired by Inspirational Bible Verses of Mercy, Love, Friendship, Happiness and much more.
Are you in need of christian inspiration?
We believe you will find the inspiration that you need in these inspirational bible verses.



To inspire you to live in understanding of God's love for you is the goal of all of our inspirational bible verses.
Hebrews 4:16
Let us then approach the throne of grace with confidence, so that we may receive mercy and find grace to help us in our time of need.

Bible Verses of Love Love Bible Verses instruct us on how to show love as parents, friends, husbands, wives and to others in Christ.
Romans 12:10 Be kindly affectionate to one another with brotherly love, in honor giving preference to one another;
Best Bible Verses of Forgiveness True Repentance is an act of humbleness and not one of shame. When we repent of our sins, Jesus receives our tears with mercy and our pain with understanding.
2 Chronicles 7:14 If my people, who are called by my name, will humble themselves and pray and seek my face and turn from their wicked ways, then will I hear from heaven and will forgive their sin and will heal their land.
Psalm 116:1 I love the LORD, for he heard my voice; he heard my cry for mercy.
Good Bible Verses of Strength Good Bible Verses of Strength shows that we can be confident in the strength that we find in GOD.
Exodus 15:2 The LORD is my strength and my song; he has become my salvation. He is my God, and I will praise him, my father's God, and I will exalt him.

Inspiring Verses of Happiness Happiness and contentment can be found in many inspiring bible verses. God is impressed by our willingness to be happy with what he has given to us.
Hebrews 13:5 Keep your lives free from the love of money and be content with what you have, because God has said, Never will I leave you; Never will I forsake you.

Uplifting Bible Verses of Joy Uplifting Bible Verses of Joy are for our inspiration during times of great personal hardship as well as in times of rejoicing.
Psalm 19:8 The precepts of the LORD are right, giving joy to the heart. The commands of the LORD are radiant, giving light to the eyes.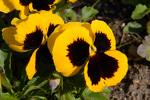 Inspirational Bible Verses of Friendship These Friendship Bible Verses for Teens, Men and Women are the best biblical examples of true friendship.
John 15:13 Greater love has no one than this, that he lay down his life for his friends.



Inspirational Bible Verses on Peace Jesus understood that we will have times when we would face discouragment and worry with daily things in our life. Learn how to find peace through Inspirational Bible Verses that can be used for your daily bible devotional to fullfil your spiritual needs.
Numbers 6:25-26 The LORD make his face shine upon you and be gracious to you; the LORD turn his face toward you and give you peace." '


Forgiveness Bible Verses

Strength Bible Verses

Happiness Bible Verses

Uplifting Bible Verses

Friendship Bible Verses

Love Bible Verses

Bible Verses on Peace