Inspirational poems and scriptures for christian inspiration.

Inspirational poems and scriptures have inspirational bible scriptures of poetry from the bible as well as christian inspirational poems from other authors.
Christian inspiration can be found from these encouraging scriptures of poetry.



The Cross
A young man was at the end of his rope. Seeing no way out, he dropped to his knees in prayer.
"Lord, I can't go on," he said. "I have too heavy a cross to bear."
The Lord replied, "My son if you can't bear its weight, just place your cross inside this room."
Then, open that other door, and pick out any cross you wish. The man was fill with relief.
"Thank you Lord", he sighed and he did as he was told. Upon entering the other door, he saw many crosses, some so large the tops were not visible.
Then, he spotted a tiny cross leaning against a far wall. "I'd like that one", Lord, he whispered.
And the Lord replied, My son, that is the cross you just brought us.
Author Unknown



---
Ecclesiastes 9:11
11 I have seen something else under the sun:
The race is not to the swift
or the battle to the strong,
nor does food come to the wise
or wealth to the brilliant
or favor to the learned;
but time and chance happen to them all.




---
Inspirational Poems and Scriptures
I bargained with Life for a penny,
And Life would pay no more,
However I begged at evening
When I counted my scanty store.
For Life is a just employer,
He gives you what you ask,
But once you have set the wages,
Why you must bear the task.
I worked for a menial's hire,
Only to learn,dismayed
That any wage Ihad asked of Life,
Life would have willingly paid.
Author unknown
---
Inspirational Poems and Scriptures of Love
Song of Solomon 2:16-17
16 My lover is mine and I am his; he browses among the lilies.
17 Until the day breaks and the shadows flee, turn, my lover, and be like a gazelle or like a young stag on the rugged hills.
---
Proverbs 3:11-12
11 My son, do not despise the LORD's discipline and do not resent his rebuke, 12 because the LORD disciplines those he loves, as a father the son he delights in.
---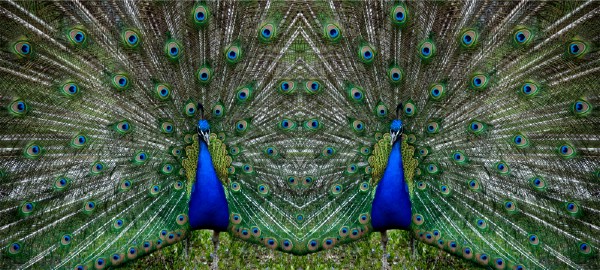 Song of Solomon 4:1-7
1 How beautiful you are, my darling! Oh, how beautiful! Your eyes behind your veil are doves. Your hair is like a flock of goats descending from Mount Gilead.
2 Your teeth are like a flock of sheep just shorn, coming up from the washing. Each has its twin; not one of them is alone.
3 Your lips are like a scarlet ribbon; your mouth is lovely. Your temples behind your veil are like the halves of a pomegranate.
4 Your neck is like the tower of David, built with elegance ; on it hang a thousand shields, all of them shields of warriors.
5 Your two breasts are like two fawns, like twin fawns of a gazelle that browse among the lilies.
6 Until the day breaks and the shadows flee, I will go to the mountain of myrrh and to the hill of incense.
7 All beautiful you are, my darling; there is no flaw in you.
---
Song of Solomon 4:9-15
9 You have stolen my heart, my sister, my bride; you have stolen my heart with one glance of your eyes, with one jewel of your necklace.
10 How delightful is your love, my sister, my bride! How much more pleasing is your love than wine, and the fragrance of your perfume than any spice!
11 Your lips drop sweetness as the honeycomb, my bride; milk and honey are under your tongue. The fragrance of your garments is like that of Lebanon.
12 You are a garden locked up, my sister, my bride; you are a spring enclosed, a sealed fountain.
13 Your plants are an orchard of pomegranates with choice fruits, with henna and nard,
14 nard and saffron, calamus and cinnamon, with every kind of incense tree, with myrrh and aloes and all the finest spices.
15 You are a garden fountain, a well of flowing water streaming down from Lebanon.
---
Inspirational Poems and Scriptures Continued
Proverbs 3:25-26
25 Have no fear of sudden disaster or of the ruin that overtakes the wicked,
26 for the LORD will be your confidence and will keep your foot from being snared.
Ecclesiastes 12:13-14
13 Now all has been heard; here is the conclusion of the matter: Fear God and keep his commandments, for this is the whole duty of man.
14 For God will bring every deed into judgment, including every hidden thing, whether it is good or evil.


---
Return to the Top of Inspirational Poems and Scriptures