Enjoy these Bible Parables full of Spritual Messages and Inspiration.
Bible Parables answers questions like who should I love as my neighbor and what is the Kingdom of Heaven like? Jesus also teaches of his mercy and love for us as his children.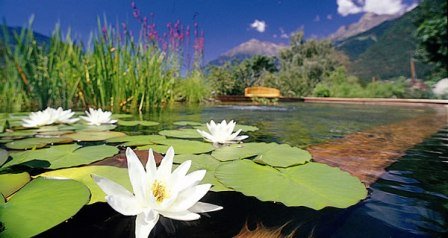 Biblical Parables are full of lessons that Jesus teaches to inspire us to spiritual enlightenment.
Jesus was asked who should I love as my neighbor? Jesus tells a beautiful parable of mercy and love to others.
---
The Bible Parable of the Good Samaritan
Luke 10:25-37
On one occasion an expert in the law stood up to test Jesus. Teacher, he asked, what must I do to inherit eternal life?
What is written in the Law? he replied. How do you read it?
He answered: Love the Lord your God with all your heart and with all your soul and with all your strength and with all your mind; and, Love your neighbor as yourself.
You have answered correctly, Jesus replied. Do this and you will live.
But he wanted to justify himself, so he asked Jesus, And who is my neighbor?
In reply Jesus said: A man was going down from Jerusalem to Jericho, when he fell into the hands of robbers. They stripped him of his clothes, beat him and went away, leaving him half dead.
A priest happened to be going down the same road, and when he saw the man, he passed by on the other side.
So too, a Levite, when he came to the place and saw him, passed by on the other side.
But a Samaritan, as he traveled, came where the man was; and when he saw him, he took pity on him.
He went to him and bandaged his wounds, pouring on oil and wine. Then he put the man on his own donkey, took him to an inn and took care of him.
The next day he took out two silver coins and gave them to the innkeeper. Look after him, he said, and when I return, I will reimburse you for any extra expense you may have.
Which of these three do you think was a neighbor to the man who fell into the hands of robbers?
The expert in the law replied, The one who had mercy on him.
Jesus told him, Go and do likewise.
---
Bible parables that shows God's forgiveness.
Luke 15:11-31 (NKJ bible Verses)
The Bible Parable of the Lost Son Then He said: "A certain man had two sons.
And the younger of them said to his father, 'Father, give me the portion of goods that falls to me.' So he divided to them his livelihood.
And not many days after, the younger son gathered all together, journeyed to a far country, and there wasted his possessions with prodigal living.
But when he had spent all, there arose a severe famine in that land, and he began to be in want.
Then he went and joined himself to a citizen of that country, and he sent him into his fields to feed swine.
And he would gladly have filled his stomach with the pods that the swine ate, and no one gave him anything.
Bible Parable Continued
"But when he came to himself, he said, 'How many of my father's hired servants have bread enough and to spare, and I perish with hunger!
I will arise and go to my father, and will say to him, "Father, I have sinned against heaven and before you,
and I am no longer worthy to be called your son. Make me like one of your hired servants."'
"And he arose and came to his father. But when he was still a great way off, his father saw him and had compassion, and ran and fell on his neck and kissed him.
And the son said to him, 'Father, I have sinned against heaven and in your sight, and am no longer worthy to be called your son.'
"But the father said to his servants, 'Bring out the best robe and put it on him, and put a ring on his hand and sandals on his feet.
And bring the fatted calf here and kill it, and let us eat and be merry;
for this my son was dead and is alive again; he was lost and is found.' And they began to be merry.
"Now his older son was in the field. And as he came and drew near to the house, he heard music and dancing.
So he called one of the servants and asked what these things meant.
And he said to him, 'Your brother has come, and because he has received him safe and sound, your father has killed the fatted calf.'
"But he was angry and would not go in. Therefore his father came out and pleaded with him.
So he answered and said to his father, 'Lo, these many years I have been serving you; I never transgressed your commandment at any time; and yet you never gave me a young goat, that I might make merry with my friends.
But as soon as this son of yours came, who has devoured your livelihood with harlots, you killed the fatted calf for him.'
"And he said to him, 'Son, you are always with me, and all that I have is yours.
What an awesome Bible Parable of the mercy of Jesus. We are rewarded for our faithfulness to God. If we find ourselves needing forgiveness he will receive us with a celebration of love for our return.
---
Bible Parables like this one reflects the Kingdom of heaven. Have you accepted your invitation?
The Bible Parable of the Great Supper
Now when one of those who sat at the table with Him heard these things, he said to Him, "Blessed is he who shall eat bread in the kingdom of God!"
Then He said to him, "A certain man gave a great supper and invited many,
and sent his servant at supper time to say to those who were invited, 'Come, for all things are now ready.'
But they all with one accord began to make excuses. The first said to him, 'I have bought a piece of ground, and I must go and see it. I ask you to have me excused.'
And another said, 'I have bought five yoke of oxen, and I am going to test them. I ask you to have me excused.'
Still another said, 'I have married a wife, and therefore I cannot come.'
So that servant came and reported these things to his master. Then the master of the house, being angry, said to his servant, 'Go out quickly into the streets and lanes of the city, and bring in here the poor and the maimed and the lame and the blind.'
And the servant said, 'Master, it is done as you commanded, and still there is room.'
Then the master said to the servant, 'Go out into the highways and hedges, and compel them to come in, that my house may be filled.
I tell you, not one of those men who were invited will get a taste of my banquet.
If you would like to read more parables, continue reading The Parable of the Sower the Unmerciful Servant and Parable of the Talents. or other Parables of Jesus.



Move from Bible-Parables to Return to Parables of Jesus